~BEETHOPIA~
Beethopia (bay-tow'-pia): a short-sighted, delusional state of society; a failed state of human activity, where extreme measures are taken to restore an idealized paradigm of Beethovian dimension
A Film by Darryl Barker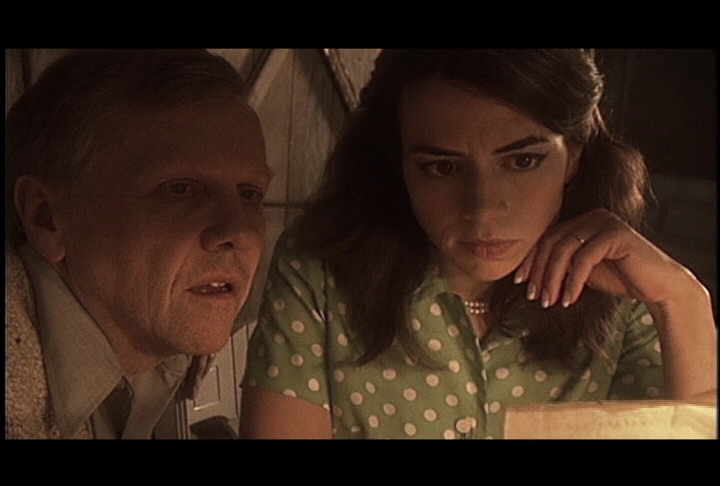 Still from Beethopia: The Grand Delusion: Anton Schoenheim (Robert Ashton) and his wife Maggie (Sarah Carmody) make an astounding discovery.
See the Beethopia Trailer at IMDB.com
~ STARRING CAST ~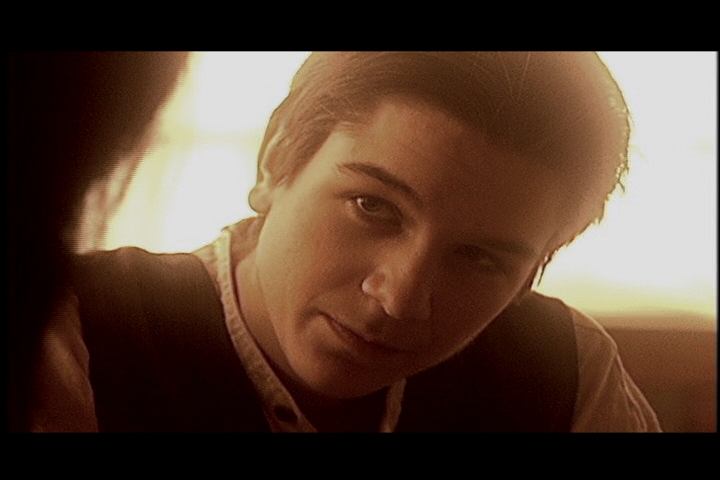 Ben Dolan as Ludwig, the Musician
Leading Actor
BENJAMIN DOLAN is an inspired and talented young actor who devoted two and a half years of his life to this production. His interests are divided between acting, including Shakespeare on stage, competition card games and finishing school. His leading role in 'BEETHOPIA' is a grand contribution by a young actor.

~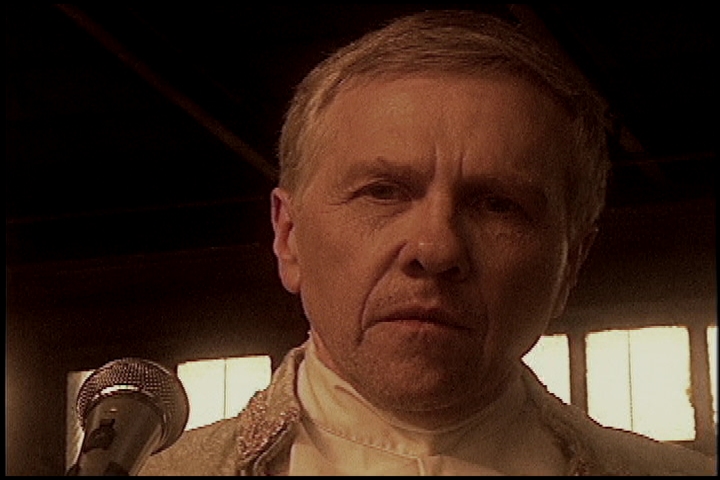 Robert Ashton as the Scientist
Leading Actor
This is ROBERT ASHTON'S first major role in film. He previously played the male lead in a comedy short, "Sacking Evil",directed by Bill Parmentier and produced by Megan Silverstein for Domgee Films. His primary acting experience is on the stage. He was nominated for a Kevin Kline Award for "Outstanding Supporting Actor" for his portrayal of Danforth in Arthur Miller's "The Crucible", produced by Muddy Waters Theatre in December, 2006. Recently, he has played Nestor in St. Louis Shakespeare's "Troilus and Cressida", Reverend Chasuble in "The Importance of Being Earnest" with Act Inc, Captain Lewis in Hydeware's "The Iceman Cometh", Carr Gomm in "The Elephant Man" with Stray Dog and other productions with Soundstage and West End Players. He lives in St. Louis and is married with two adult children.
~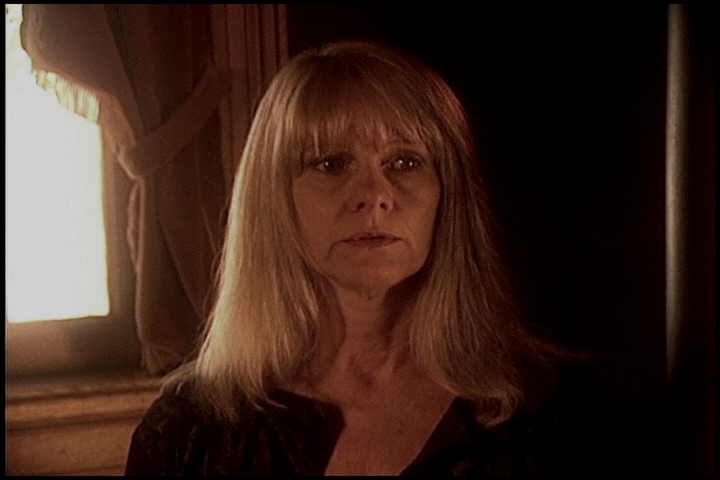 Brenda Sue Fowler as The Governess
Leading Actress
BRENDA SUE FOWLER started as a DJ on a country music radio station and working in community theatre. From there she went to industrial films, commercials, shorts and progressed to television and film. She has worked in numerous feature films including "The Weatherman", "Big Brass Ring", "A Will of Her Own", "Defiance", "Bill", "Saving Shiloh", "Lenexa 1 Mile" and "A Ripple in the World".

~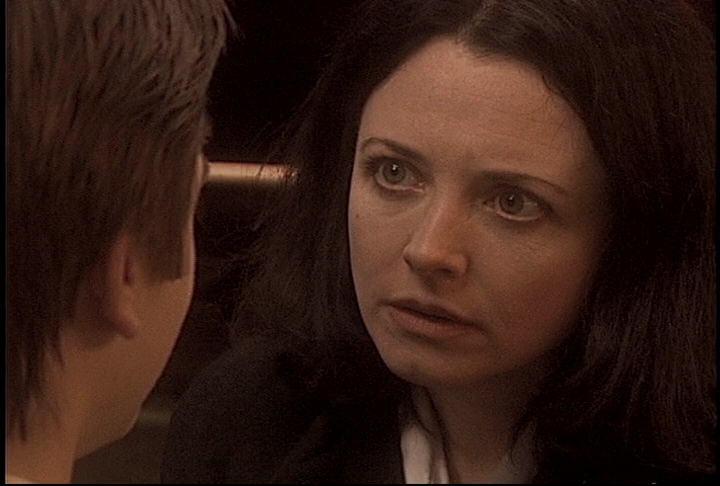 Rena Stephens as the Rebel
Leading Actress
RENA STEPHENS has enjoyed leading roles in the syndicated series "America's Most Wanted" and "Unsolved Mysteries" and has performed in numerous industrial films for clients such as Applebee's and Anheuser-Busch. She has also appeared in print ads for companies such as TWA and the Levine Hat Company. Her most recent role was that of Jesse, a victim of domestic violence in the production "Breakfast in Bed", performed at the St. Louis Sheldon Theatre.
~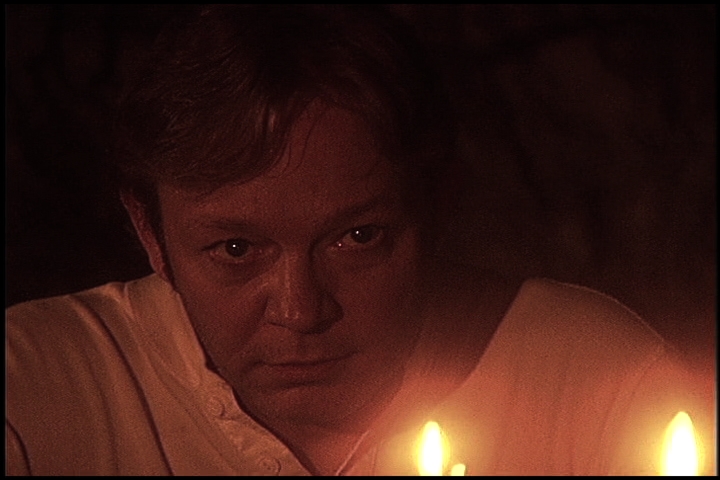 Dale D. Moore as the Teacher
Supporting Actor
DALE D. MOORE has been performing his entire life, starting in the 4th grade where he won his first solo gig, singing "Silent Night" in the Christmas pageant.

Dale has been involved in more than 75 projects, including film, TV commercials, infomercials, industrial films and voice over work. Highlights include: "Bill" starring Aaron Eckhart and Jessica Alba, the lead in several independent feature films like "Death of a Healer" and "Forever Cursed", which won first place in the 2006 Indie Gathering Film Festival as Best Action Feature. Commercials include Al-Anon, Lend America and 1-800-Quit Now. In addition, Dale has appeared in over 65 short films, many screening in film festivals across the United States.

In addition to acting, Dale is also an award winning writer. His screenplay "One of the Enemy" placed in the top three in several screenwriting contests, as well as taking first place in CinemaSpoke, a screenwriting competition sponsored by Cinema Saint Louis and the Saint Louis International Film Festival.

Dale is currently working on several films projects and putting the finishing touches on a new screenplay.
~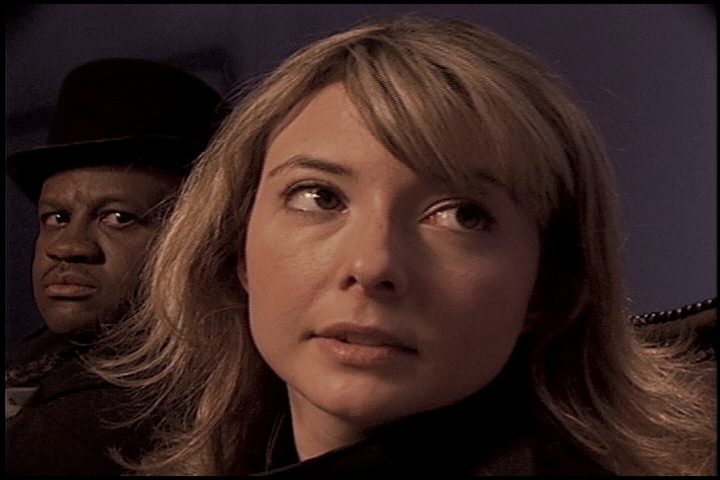 Melissa Featherston as the Ambassador
Supporting Actress
Melissa has appeared in stage performances in St. Louis and adjacent areas and is trained in classical piano. Her role of Ambassador Giuliet marks her first role in a feature film.
~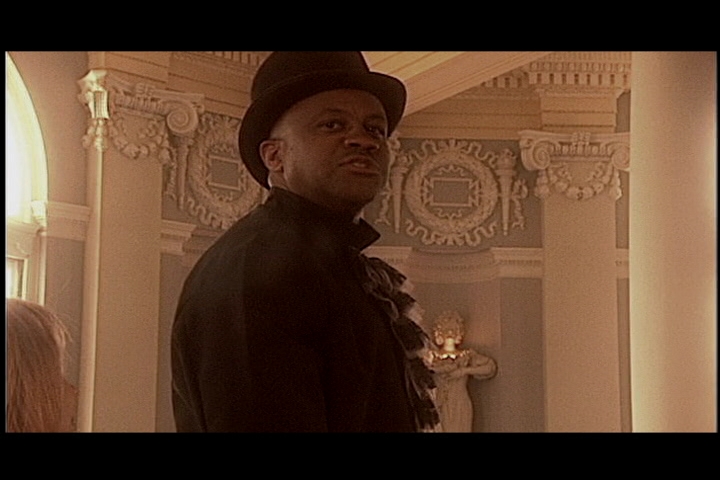 David K. Roberson as the Librarian
Supporting Actor
An extremely talented actor, David K. Roberson has performed on the Shakespeare stage and brings a superb characterization to his role in 'Beethopia: The Grand Delusion'. David is a writer and advocate of the science-fiction genre.
~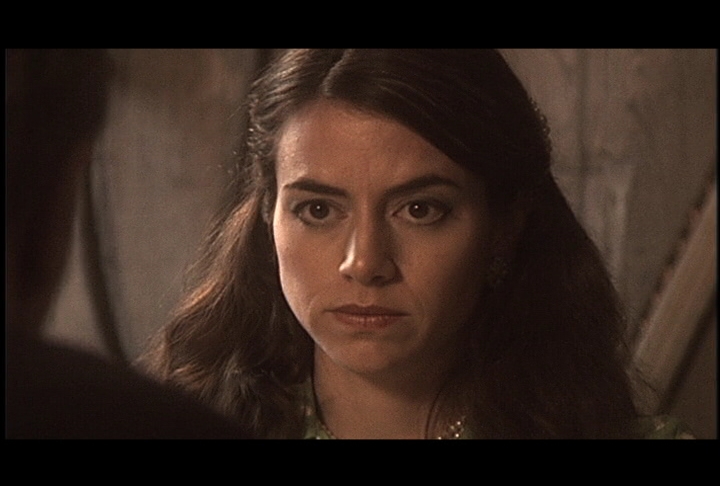 Sarah Carmody as the Companion
Supporting Actress
SARAH CARMODY has been a professional photographer for the past 14 years shooting everything from food to fashion. "BEETHOPIA" marks her first shot at acting. She fell in love with the "BEETHOPIA" script over 10 years ago after it was passed to her by Darryl Barker. Aside from photography, Sarah enjoys martial arts, movies, and spending time with her husband and 4-yr-old daughter.
~
~ C0-STARRING ~
B. Weller as the Concierge
Supporting Actor
B. WELLER acts, writes, and directs in and around the St. Louis area. He serves as the associate artistic director of the NonProphet Theatre Company, and can usually be seen in their sketch show, The Militant Propaganda Bingo Machine, doing really bad impersonations of Charlton Heston, Sidney Poitier, Jesus Christ, and Steve Goedeker. Elsewhere, he has played everything from Hamlet to a dead Jehovah's Witness. B. also appears in the indie film "Hooch and Daddy-O".
~
Charles Heuvelman as the Inquirer

Supporting Actor

CHARLES HEUVELMAN has appeared in over 100 stage, film, video and audio productions. He has performed with many theatre companies, including St. Louis Shakespeare, The Repertory Theatre of St. Louis, Brownville Village Theatre and the Historic Goldenrod Showboat. In addition to "BEETHOPIA", he can be seen in such films as "April is My Religion", "Ice from the Sun", "Defiance", "Hooch and Daddy-O", and "Streetballers". He also has experience in television commercials, radio announcing, modeling and performance art.
~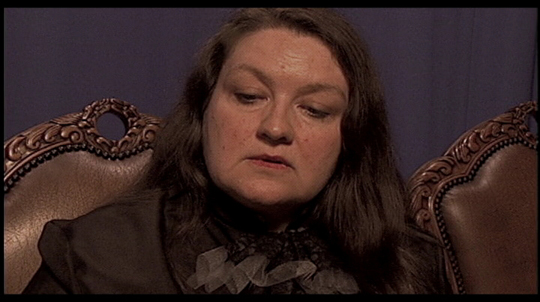 Shirley Cantrell-Jones as the Skeptic
Supporting Actress
SHIRLEY CANTRELL-JONES has performed in the following films: "Art", "Every 30 Seconds", "America's Favorite Pastime", "Dead Ted", "Joe", "Killer Diller", "Sacking Evil", "Solo", "The Souls of Dancers", "West County", "Abdul Loves Cleopatra"; performed on stage in "The Gypsies' Tango", "Macbeth", "Speed", "O.K. Corral", "Focus Point", "The Pied Piper of Hamlin", "Two Gentlemen of Verona"; in the Javier Mendoza music video, "Hell No!"; in commercials for "Bodies In Motion" and "Fitz' Rootbeer"; in the audio theater production of "Sit Tight"; and appears in illustrations for the poetry of Bonidette Lantz in her book, "Portraits of the Heart."
~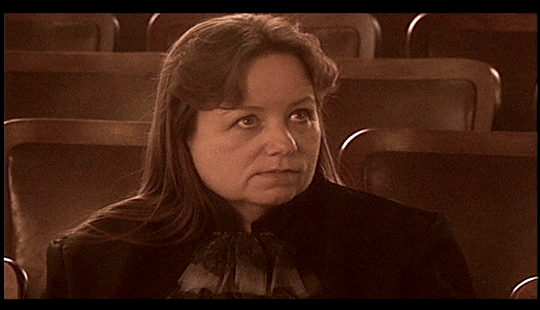 Audrie Black as the Appointee
Supporting Actress
Audrie Black is a full time mother, personal manager and actress. "BEETHOPIA" is her first feature film role.
~
~ Introducing ~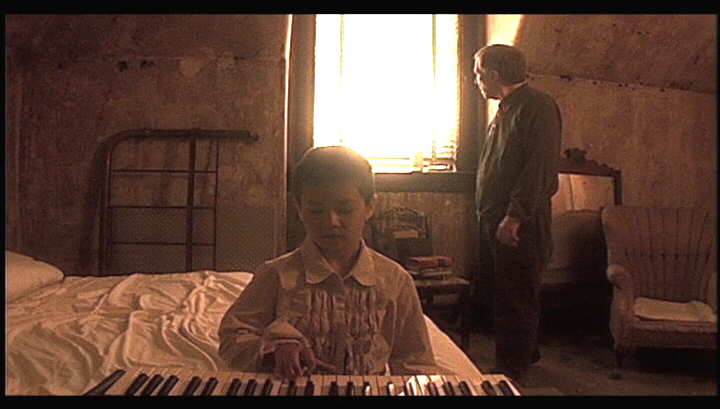 Ben Brotherton as Ludwig the Middle
and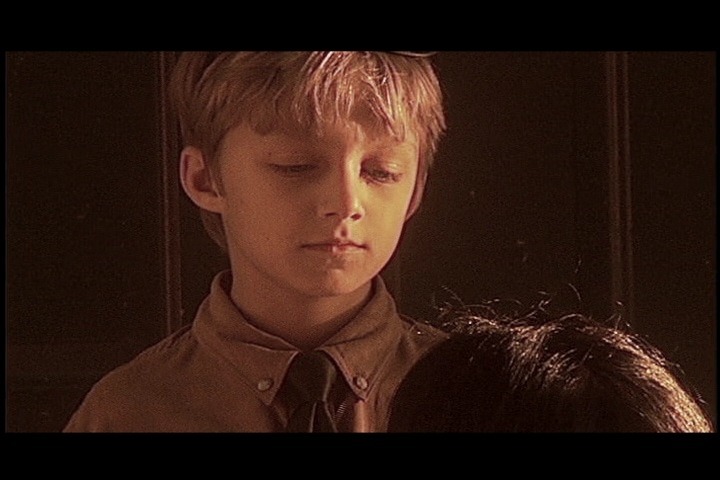 Michael Schoelhamer as Nathan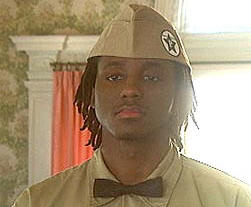 Bryant Allen as Jameses
~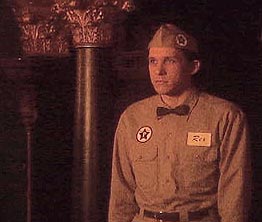 Jef Miller as Rex
and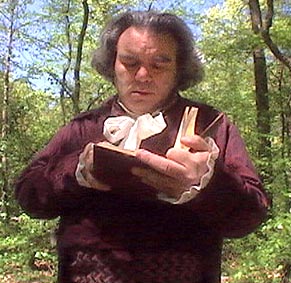 Christopher Limber as Ludwig van Beethoven
Supporting Guest Star
Christopher Limber has spent over 30 years as a theatre artist. As an actor, Mr. Limber has performed in over 50 professional theatrical productions from coast to coast. Most recently he received unanimous praise as Donald Waldman in "Hearts" at the New Jewish Theatre. His other film credit is the father in "Abdul Loved Cleopatra". He has provided artistic and managerial leadership for several arts institutions, and is currently in his seventh year as Education Director for The Shakespeare Festival of St. Louis, named "Best Children's Theatre" by The Riverfront Times, and whose production of "Tempest in a Flash" which he co-wrote and directed, was nominated for a Kevin Kline Award. Mr. Limber has acted, directed, and provided scripts, music and lyrics for theatres around the country, including The Kennedy Center in Washington DC, and Childsplay Theatre in Phoenix, AZ, for which he is currently composing a score for their commissioned adaptation of "Tale of Two Cities". Published scores include "The Ugly Duckling" and "The Secret Garden", which won the Most Distinguished Play Award from The American Association of Theatre in Education. Original Cast Recordings in New York City featured his orchestrations for "Journey to the Center of the Earth" on the recently released CD.

Mr. Limber has directed numerous productions for The Shakespeare Festival of St. Louis, The Repertory Theatre of St. Louis, Opera Theatre of St. Louis, and the Idaho Theatre for Youth. His production of "BENT" for HotHouse Theatre in St. Louis won a Post Dispatch Judy award as Best Drama in 2003. In 2002 he directed "Twelfth Night" for St. Louis Shakespeare, named "Best Shakespeare Production of 2002" by the Riverfront Times.

Mr. Limber holds a BFA in Acting from the State University of New York at Purchase and is a national trainer for Opera America, traveling to present the Music! Words! Opera! curriculum for teachers and educational administrators worldwide. He specializes in individual performance coaching for auditions and creative visualization tapes for artists in the theatre, music, dance and visual arts.
~
~ Featuring ~
Robyn Achelpohl
Brady Williams
~ With ~
Jeffrey Wilson
Jim Keith
Joseph Palermo
Dylan Carson
Sherry Stephens
Sean Posey
Kara Kopplin
Michael Ketcher
Kerry Dewey
Frank Griggs
Paul Shulte and Sound FX
~
Information
"BEETHOPIA" Copyright © Darryl Barker Productions